Exhibition Proposal - Loved&Lost - Simon Bray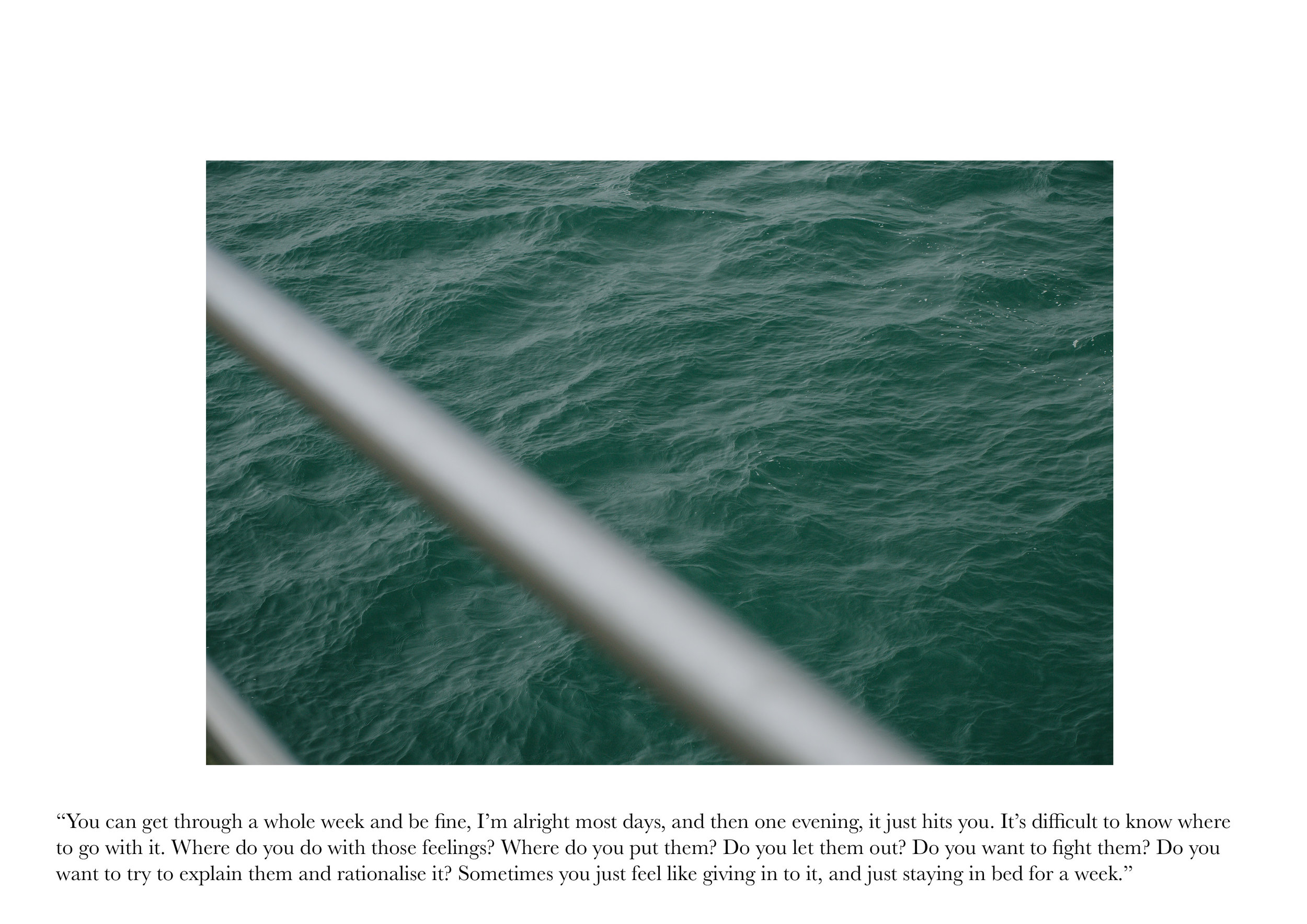 Summary
Loved&Lost invites participants to explore their experience of loss through the re-staging of a family photograph and recording an audio interview. The stories are then shared and displayed through the project website, exhibitions, a podcast, publications and press coverage. Loved&Lost has been featured on BBC Breakfast TV, BBC Radio, BBC In Pictures, The Guardian and Positive News, reaching over 3 million people worldwide so far.
There is an upcoming exhibition at Sheffield Museum, which will run from December 2019 - April 2020. The project has previously been exhibited at Oriel Colwyn and Manchester Cathedral, as well as being displayed at The Southbank Centre and The Whitworth as part of events connecting art and our response to death.
The first project publication, Loved&Lost - Volume 1, featuring 5 stories from the project, will be released in December.
Exhibition Proposal
I am looking to exhibit stories from the Loved&Lost project in galleries across the UK, utilising the framed prints from the Sheffield Museum exhibit, which will be available to hire from September 2020. The prints will be ready to hang and therefore the exhibition will require minimal production costs.
There are currently 20 stories published on the site, featuring locations and participants from across the UK, and I would be happy to discuss which stories might be geographically relevant to the gallery.
I am open to accepting commissions for new locally relevant stories. In the past, this has been achieved through partnerships with local hospices, bereavement services and Death Cafes.
The universality of the subject matter removes boundaries for engaging with the stories, and as a result, exhibitions have proven popular with both family and contemporary art audiences, engaging viewers through a variety of mediums and offering space for reflection and response. This has taken many forms, a written or drawn response that can either be kept or posted securely, the lighting of a candle, self initiated participation in the project, and as a space for those who are bereaved to gather and feel supported through discussion groups held within the gallery space.
Exhibition Formats
Still photographs / Interview transcriptions / Audio interview / Photofilms (combination of still imagery & audio interview)
A selection of these elements can be considered for exhibition according to the space and stories selected.
Biography
I began Loved&Lost after losing my dad to prostate cancer in 2009, the project has become even more poignant after the loss of my younger sister to brain cancer last May.
I am a Manchester based artist and creative producer, utilising photography, audio, installation and text to explore the notions of place, identity and loss. My work has been shown at Manchester International Festival, The Whitworth, Southbank Centre, Brighton Photo Biennial, The Guardian, Telegraph Magazine, BJP and BBC Breakfast TV. In 2018, I worked with British documentary photographer Martin Parr, as producer for his commission for Manchester Art Gallery, and have been working with the talent development team at Manchester International Festival throughout 2019.
If you have any questions, please don't hesitate to get in touch.
simonbray.co.uk / simonj.bray@gmail.com / 07584620249
I hold it true, whate'er befall;
I feel it when I sorrow most;
'Tis better to have loved and lost
Than never to have loved at all.
Excerpt from "In Memoriam A.H.H.' by Alfred, Lord Tennyson,1849.